Collaborative Communication in Medicine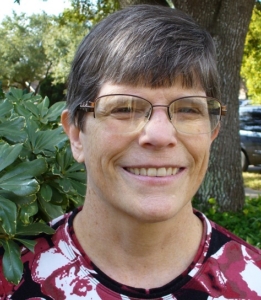 Susan Wildin MD, CPC invites you to a 4 session, 8 hour, experiential, online workshop is being offered for medical professionals of all types: doctors, physician assistants, nurses and nurse practitioners, therapists, medical social workers, etc. We will explore and practice with the following:
Maintaining work/life balance and knowing how to take care of yourself to avoid burnout.

Collaborating with patients to find the best way to treat the patient with the most cooperation from the patient and family.

Creating harmonious or at least workable relationships with other medical professionals to maximize the quality of patient care and personal satisfaction.

Working within the system to encourage change that will create more patient and personal satisfaction. 
We will meet online every other Saturday starting February 26 and continuing March 12 and 26, and April 9, 2022 for 4 sessions from 1:30-3:30 CST. We will learn the basic premises and components of the process called Nonviolent (or Compassionate) Communication (NVC) with opportunities to practice concepts and to role play real-life situations. 
Susan Wildin, MD, CPC was a developmental pediatrician who worked in private practice and academic settings. She now shares NVC and coaches people in the caring professions.
Susan requests $100 for the series and any amount will be appreciated. If you have questions or need to request a reduction in fees, please contact Susan at susan@wildins.net.
http://events.r20.constantcontact.com/register/event?oeidk=a07eixuw84m94b8dddb&llr=hrs9hgeab&showPage=true
Heart Centered Parenting Winter 2022– Susan Wildin, MD, Certified Professional Coach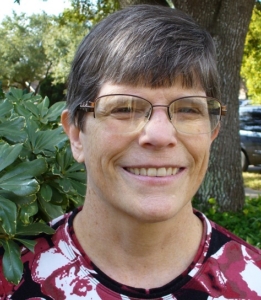 Are you longing for more connection with the children in your life? You are invited to an 8-week, online, weekly course on Heart-Centered Parenting facilitated by me, Susan Wildin, MD, CPC. I am a retired developmental behavioral pediatrician and a transformational life coach. I started my Nonviolent Communication journey in 2007.
I believe we can change the current parenting paradigms and improve our relationships and empower our children to make choices based on their needs and the needs of others rather than to gain a reward or avoid a punishment. We shift things by learning self-compassion (understanding what we want from our children and why), empathy (listening deeply to what the children want from us and why) and honest expression of our own needs.
Heart Centered Parenting is for parents of children of all ages, grandparents, educators and anyone else who has contact with children. We will meet online on Sundays from 1:30-3:30 CDT from January 9 through February 27, 2022. Sessions are designed to build on one another, and you can still participate if you need to miss one or more sessions. The format will be 1 hour of topical teaching and practice and one hour of role play with real life issues in each session.
Registration is required so you can have handouts and the Zoom invitation prior to the meeting. I request $180 for the 8 week course and any amount will be accepted gratefully. Please contact me at susan@wildins.net if you need to request a dialogue about the fee request or have any other questions.
To register click HERE.
NVC and Habits: A 12-Week Journey - Karen Starz, MA, MAEC, CNVC Certified Trainer
Join us for a 12-week supported journey through creating more life-serving habits. Increase self-awareness and explore your habits within the context of Nonviolent Communication. The exploration of habits will take place in a community of trust and includes the opportunity to select a package that offers one on one sessions with Karen Starz, MA, CNVC Certified Trainer, as additional support outside of the group coursework.
Expect to consciously integrate the work for two hours a week outside of the class sessions. The "work" however, will aim to be fun, relaxing, playful, energizing, and full of curiosity around your own belief systems and thoughts. I choose to call it growth work and not homework! The aim is not to change habits although, that will be a byproduct of the course. The aim is deep self-connection and connection to divine beloved energy.
We will meet together live, in weekly group sessions beginning October 3rd, 2021 from 6-8 pm Central Standard Time (CST).
​We will not be meeting on the Sundays of Nov. 28th or Dec. 26th.
Who is this program for?
This is open to anyone who would like to learn and have support while exploring habits and patterns that are no longer serving them.
These habits could be internal patterns, such as thoughts or defense mechanisms, or external behaviors like substance-related habits (this program could also be a meaningful companion to a 12-step or other recovery program).​
Parenting From The Heart Intro – Bren Hardt, CNVC Certified Trainer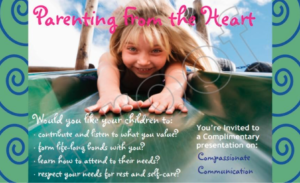 Live On-line Event – Complimentary Presentation –   Wednesday Nov 10, Noon to 1pm CST with Bren Hardt and Andrea Randisi
You're invited! Tune in to a complimentary session of Parenting From The Heart, based on the science of child development for creative, caring and curious children.  Compassionate Communication skills can foster trust, learning, and cooperation through prioritizing connection and empathy.  Please arrive 5 minutes early to the call. 
Facilitators:  Andrea Randisi, parent, teacher and graduate of the Peer Parenting Leadership Program, and Bren Hardt, teacher, CNVC certified facilitator, and founder of HoustonNVC.org, a nonprofit. Website: Whole-Hearted-Communication.com
WHAT PEOPLE SAY ABOUT BREN: 
"Bren's dynamic and empowering workshop taught me profound skills for peaceful parenting with respect tenderness and love". Laura Licato, PhD, mother of two.
WHAT PEOPLE SAY ABOUT THIS SKILL:
"Compassionate Communication gives people a way of listening to so others feel not just heard but understood."—Dr. Thomas Gordon, author of Parent Effectiveness Training
Fundamentals of NonViolent Communication 8 Week Series
Do you want to create more joy in your life?
Do you want to transform conflicts into:
Self-awareness and choices in life?

Connection with children, family and friends?

Collaboration and win-win situations at work?
If you answered yes to any question above, come join the upcoming "Fundamentals of NonViolent Communication" course! NVC offers tools to help us evolve steadily towards collaborative and respectful relationships — enhancing peace, understanding, synergy, productivity and creativity.
This course is co-facilitated by four Center for NonViolent Communication Certification Candidates.  This is a new initiative by Houston NVC to support future leaders in NVC. Come support our candidates and the vision of Marshall Rosenberg, founder of NVC!
What is it? 
This is a highly interactive, discussion-based exploration of Marshall Rosenberg's book "Nonviolent Communication: a Language of Life, 3rd Ed." (Puddle Dancer Press, 2015). Rosenberg's compassionate communication framework is a powerful tool we can use to make authentic, heart-to-heart connections. Being heard, understood and accepted is one of the most powerful gifts we can offer one another. It is also a gift that those around us desperately need.
Together, we will form an online learning community in which we can apply what we've read about with real people in real conversation. This community provides an opportunity to create peace in the world by creating peace within ourselves, as well as between ourselves and all with whom we speak. Reading, reflection, and review homework provide participants with the opportunity to make the most of the weekly online interactions, which will focus on practice and application.
What are the expected outcomes for participants?
Experience less painful and shorter conflicts

Move from conflict to mutual strategies

Spend more time in connection with others and yourself

Have more awareness of your needs, wants and desires

Have your needs expressed and understood

Translate accusations into dialogues & requests

Increase harmony and understanding among others

Stay more centered, open and effective in conflicts

Have more fun, joy and pleasure in relationships and in life
Who is it for?
This is an excellent foundational workshop for the beginner or a sound refresher for returning practitioners. The people who will get the most out of the experience are those who read along in advance of each week's session and come ready and willing to risk trying the things they read about in a real conversation with a real person.
When is it going to be?
We will be meeting remotely via Zoom on Sundays from November 28, 2021 to January 30 2022, from 10am to 12 pm Central/Houston Time. There will be no sessions on December 26, 2021 and January 2, 2022.
What is unique about this course? 
The November 2021 edition of this course will be offered by a team of four facilitators. Members of this team come from different cultural and professional backgrounds. They live in four different continents, spanning across four time zones, and speaking eleven languages among them. They enthusiastically call themselves a group of "United Friends of NVC"! Participants are sure to get a truly cross-cultural experience of NVC. 
Know more about the facilitators
Siddharth Shah, calls himself SID, short for Sensitive In Directness! This is his eternal struggle and an aspiration for himself. NVC is a means for him to live this sensitivity without being indirect or compromising his authenticity. Sid is a founder of AneKant Labs. AneKant is a term from Jainism which means there are multiple realities/perspectives to our experiences. Understanding others' perspectives is at the heart of empathy and compassion. Sid gives the gift of multiple perspectives to his clients through his work in coaching and facilitation. He is on a mission to reduce hate and spread compassion in his area of influence.                                            Email: siddharth1389@gmail.com  Website: anekantlabs.org
Dr. Mark A. Friedman is inspired to create and live in a world of Beloved Community where authentic, joyful giving and receiving contribute to creating the richest of lives for all people. As the founder of Rise Above and Deliver, Mark works with individuals empowering them to live creative, bold and prosperous lives, and with communities and organizations guiding them to fully realize their visions. Mark is a Certified Life/Project Coach, a Certification Candidate with the international Center for Nonviolent Communication (CNVC), a Certified Kingian Nonviolence (KNV) trainer, a frequent head coach in the Landmark Self Expression and Leadership Program (SELP), and a computer scientist — who values causing transformation, leadership and community.
Email: drmarkafriedman@richardroman.com  Website: www.drmaf.com
Luciana Martins – Lu is a business entrepreneur, a language teacher, Karma Sannyasin and Satyananda Yoga teacher, Vedanta student, Mindfulness trainer (MMTCP), potter and nature lover. On the CNVC Certification path, NVC has been a way to invite a sense of choice and freedom in her work and life, connecting more deeply with herself, others and the systemic world around hers. Having lived in 9 different countries, she has developed a deep appreciation for different perspectives and cultures and feels "at home" facilitating NVC in different languages and environments – from corporations to groups, exploring  together ways to apply and integrate Nonviolent Communication into daily life challenges, relationships,  business, education, parenting, trauma and social change.
Kevin SL Wong – Kevin is a Hong Kong Chinese native currently residing in Berlin, Germany.  He had years of experience being drowned out by conflicts at work, as a software product manager in data science. He had zero clue how others gave feedback on him being "too nice" whilst at the same time being "too much of a pain to work with". NVC changed everything as Kevin grew in self acceptance, and confidence in relating to others. Currently, he is a coach aspiring to transform the workplace with NVC. He dreams of spreading NVC someday to Chinese speaking communities around the world.
Email: kevin@begleitung.me  Website: begleitung.me
What is the tuition for this course?
The requested tuition is $180 USD per participant for the 8 week series. You will also need to buy a copy of Marshall Rosenberg's Nonviolent Communication, A Language of Life.
Houston NVC supports all economic levels as we understand people come from different countries and different economic circumstances. We do not turn away participants due to financial need.
Please contact Mark (drmarkafriedman@richardroman.com) to make a request for tuition assistance or a payment plan, as needed.
Mediate Your Holidays with Karen Starz & Michael Dillo
Give yourself and those you love a gift that really makes a difference. Join us for the next series of mediation the NVC way with Michael Dillo and Karen Starz.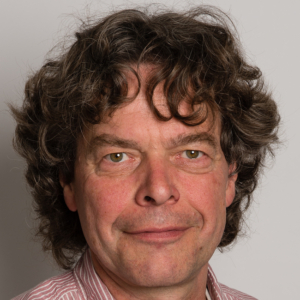 For six weeks we will explore mediation in community from the perspective of a Nonviolent Communication consciousness. We will take time off for the holidays to practice what we learned in the first three weeks. Guiding us through this journey are two CNVC Certified Trainers, Karen Starz, and Michael Dillo, who have a passion to connect people in a human way so that they can enjoy contributing to each other's wellbeing.
In this process, when connection is valued rather than details, solutions tend to come easily. Learn how to connect using observations, feelings, needs, and (doable) requests. Walk away with the confidence that connection is always available and accessible with patience.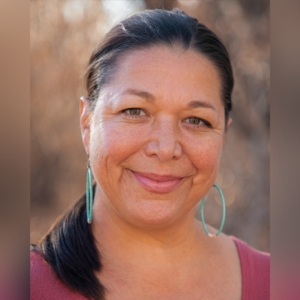 This is not your typical legal mediation style. Come with an open mind and a willingness to share and practice. We will be using real-life experiences as role-play. Tools will be offered in presentations from Karen, Michael & video-clips from Marshall B. Rosenberg. Participants will be able to practice individually in smaller groups in break out rooms.
The requested amount is $240 for the six-week series if you register before Nov. 1st and $300 if you register after.
NVC Toolkit for Social Media - Karen Starz, CNVC Trainer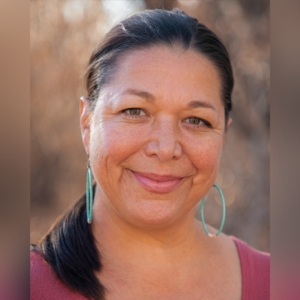 Are you scared and nervous to post on social media? Do you want some ways to bring back the joy of connecting this way? Join us for a pilot program in January. 6-weeks to a better social media experience using NVC as our guide to navigate the choppy waters. Led by Karen Starz, CNVC certified trainer. This will be fun, interactive and exploratory.
Here are some of the things we focus on in our six week project:
What impact can compassionate communication have on social media awareness?
How do you practice kindness through online platforms?
How do you care for yourself and balance social media and life?
Creating agreements on social media.
How to "not take it personally."
Keeping access doable in your life
How much is too vulnerable?
Transparency, privacy, and vulnerability.
What is accountability anyway?
How labels separate us.
How do we shift the herd?
Modeling through social media presence.
The requested amount is $180 for the six-week series if you register before Dec. 18 and $240 if you register after.
Recommended NVC Academy Courses
Customized Workshops
Would you like to bring Compassionate Communication to your group? Whether it is a school, a professional group, a gathering of friends or a spiritual based organization, we have a diverse group of NVC trainers in our area ready to create workshops or presentations to address your group's specific needs.
Email us at info@HoustonNVC.org to learn how our highly qualified trainers can support you and your group.
Projects and lasting partnerships have evolved through people meeting each other in our workshops. Workshops are offered online and in-person. The in-person opportunities allow for a heightened experience of integration whereas the online workshops offer ease and accessibility. Houston NVC is committed to offering entry level courses as well as advanced work. We are also open to requests and love to hear feedback on what works and what doesn't. Since we aim to service multiple time zones with our online courses, you will want to check our calendar regularly for changes.
Joining our workshops is a reliable way to expand your community of friends who want to learn and explore connection and communication. Inclusion is important to us, so tuition assistance is always available, please contact us directly at info@houstonnvc.org or reach out to the facilitator to find out more information.