Embodying Nonviolent Communication Workshop – David Weinstock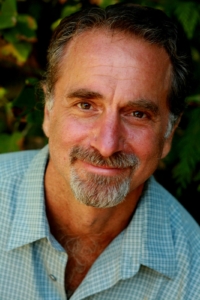 We are very fortunate to welcome David Weinstock, CNVC Certified Trainer, back to Houston for three days on March 20-22, 2020.
Cost: Early Bird-$390; After Dec. 31, 2019-$450
Daily Schedule: Friday 9:30 to 5:30, Sat. 9:30 to 5:30, Sunday 10-5:30
Location: The Dominican Sisters of Houston, 6501 Almeda Rd., Houston, TX
Practice embodying nonviolence through movement and play. Whole mind/body/linguistic practice, engaged over time, is where we come face to face with the history we've embodied, our deeper selves, our most profound gifts, and the motivation to connect more compassionately in the world.
• Develop your empathic listening faculties
• Cultivate a centered presence in stressful times
• Make decisions and take actions that align with your values
• Nurture intimate connections and cultivate community
David Weinstock is an international trainer of Nonviolent Communication, a Somatic Coach, Aikido instructor and author of "Becoming What You Need": Practices for Embodying Nonviolent Communication".
Rooms available for $40/ night (only 20 rooms-call Karen Starz for reservations 505-379-2771)
Free Introductions to Nonviolent Communication: For those who would enjoy a refresher or a basics class on NVC, we (HNVC) are offering a free online class on Saturday March 14, 2020 (10am- 12pm CST) and another in person on Thursday night March 19, 2020 (7pm-9pm) at the venue. David will not be going over the basics. It is recommended that you join one of these classes if you are new to Nonviolent Communication.
---
Living in Compassion: Touching Beauty, Restoring Wholeness – Robert Gonzales, CNVC Certified Trainer and Ph.D.
April 2021
The essence of living compassion is cultivating the beauty of our deepest self and restoring ourselves to this place of wholeness by compassionately transforming life experience when disconnected. It is living the fundamental passion of our essential self and compassion in our challenges in life.
This 5-day intensive is designed to support you to go deeper into the processes Robert facilitates, with ample time for personal exploration, reflection and integration. Each day will offer opening meditations and talks, demonstrations of the processes, individual and small group practices, walking meditation / movement breaks, opportunities for discussion and sharing. The intensive will begin with inner work and move to living compassion in relationships and community. The processes offered may include:
Deepening into Self Compassion
Transforming the Pain of Unmet Needs to the Beauty of Needs
Compassionately Embracing/ Transforming Core Negative Beliefs
Choosing and Staying in Life-serving Consciousness
Preparation for Authentic Dialogue
Mutuality and Dialogue from Beauty and Fullness
Empathy practice from Beauty and Fullness
Embodied Spirituality of Nonviolent Communication: developing a spiritual
life practice
A foundational practice of Living Compassion is cultivating and dwelling in the "Beauty of Needs." This involves specific practices in relaxing into fully embodied energetic qualities of life (needs and values) and developing present moment awareness. Needs are the qualities of the heart that manifest in us as longings or yearnings. To learn to cultivate and live in the fullness of these qualities is the essence of living the fullness of life itself. An important aspect of self-compassion requires the development of simple presence. Presence is simple awareness. It's not complicated and it doesn't require an intellectual understanding to come to simple awareness of how the energies we call needs live in us.
The heart of self-compassion is coming to our inner experience with complete and total allowing. It is embracing what is. When we can relax that part of us that feels that we so desperately need to improve ourselves, we create space for just being who we are, as we are, as human beings. And in the spaciousness of this allowing, healing occurs.
Many of us live and seek relief through various spiritual and life practices. These often are filled with a level of urgency to change, fix something, to make themselves better. And, so much of the time this urgency to change or to fix comes from a position—whether it is conscious or unconscious—of not fully being in acceptance of who we are.
The work of self-compassion requires that whatever we are feeling inside, whatever previously we wanted to run from, that we tried to fix and get over—we begin to approach in a different way. We begin to approach it with the recognition that that which is inside of us is not the enemy, is not foreign or not alien to us. We can start to feel it beyond anything we can label and we start to feel a life energy, a life current that runs through the experience. When we allow rather than resist what is inside us, it begins to soften and we feel it as fragility or vulnerability.
This experience is a deeply felt experience. When we can approach the life in us with this kind of openness and spaciousness allowing, then there is an unfolding of life in us in unexpected ways. It's the presence of the force of life and love itself that comes from the place that we least expected it — from the heart of the fear and pain within us. This is the beauty and possibility of the practice of self compassion: we can turn around everything that we've learned about how we meet that life in us that we call pain and suffering.
When we are simply able to be with the pain or constriction and not work through it, that in and of itself creates spaciousness. That knot in our experience that we are trying to work through wants spaciousness more than anything. It wants to be, it wants to open, it wants to flow. It doesn't want to be manipulated or worked through or fixed. It simply wants the presence of spacious allowing.
Details and registration info will be posted on this site (and Calendar) in the near future.
---
The International Intensive Training (IIT)
An International Intensive Training (IIT) is a special kind of 'immersive experience' developed by Marshall Rosenberg, uniquely offered through the Center for Nonviolent Communication as part of his legacy. It is a 9-day, residential workshop in Nonviolent Communication, typically including 40 to 70 participants with 3 to 5 CNVC Certified Trainers.
The IITs are organized in collaboration with a local organizer/host group or individual who organizes the residential venue and meals for the period. The costs vary with each IIT, as they each depend on the costs of available appropriate venues in the location of the event. IITs have been held all over the world; Sri Lanka, Canada, Sweden, France, Switzerland, Colombia, Brazil, the United States of America, Hungary, and Argentina, are only some of the countries that have hosted IITs.
The participants and trainers live, eat, play, and learn together in community during the training, providing real-life opportunities to live Nonviolent Communication over an extended period of time. Participants develop Nonviolent Communication skills and consciousness with the guidance and support of the Certified Trainer team.
Before attending an IIT, we recommend you have at least a basic introduction to NVC and have read Marshall Rosenberg's book, Nonviolent Communication: A Language of Life.
In addition, you will find information specific to each IIT in the registration material, which may include travel information, inoculations, and what passport and visa information you may need to consider if traveling outside your home country.
If you are a Houston local and desire an IIT experience but don't know how to get started, please contact us and we will support you in any way we can.
Please contact CNVC at https://www.cnvc.org/training/iit
---
One-on-One Coaching
One-on-one coaching is a sustainable way to shift your skills with personal attention to you. There is also couples coaching and group coaching available. Our facilitators are trained in personal development and offer time slots from 45 minutes to 2 hours with in person, phone or Zoom connection. We have coaches who work with specific issues like politics, religion, family, gender identity, relationship and business.
Please read our Facilitator's bios and check out their websites to chose one that may work for you. In general, they offer sliding scale or packages with a variety of ways to pay including Venmo, Paypal, CASH App, Zelle, Check and more.
If you are ready to take the process of NVC to a deeper level or want to jumpstart your learning, these workshops are for you. They are multi-day workshops lead by CNVC certified trainers with systems to support community. Or, it is coaching led by HNVC trainers who are committed to nonviolent communication principles. Often this level of learning brings up deep seated belief systems or ingrained habits and the shifting of these can be difficult. Having trained facilitators lead these brings confidence and trust within a safe container.